Profile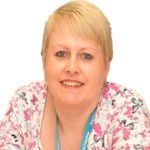 Carolyn Harris
Curriculum Vitae
Education:

Sherwood Hall Upper School

West Notts College

Mansfield & Worksop School of Nursing

Nottingham University

Acumen Training

Qualifications:

GCSE English, Maths, Biology, History and German.

Registered Nurse qualification

Diploma in Perioperative Practice

Level 5 ILM Diploma in Operational Management

Work History:

Following leaving school at 16, I did a YTS for a year and then trained as a Registered Nurse at Mansfield & Worksop School of Nursing at the age of 17.

Following this I worked in Surgical Nursing before I moved to the Operating Theatre Department as a Recovery Nurse which includes safe airway care, pain management and wound management among other post operative care needs.  I worked in this role for almost 20 years.

Current Job:

Since 2014, I have worked in the Learning & Development Team where I support staff to professionally develop in their careers through training and signposting them to courses and activities that can help them develop their skills. I also facilitate the organisational Orientation Day for new staff.

I am a Health Career Ambassador for the NHS and I enjoy interacting with students at schools, colleges and the local community to promote the many career roles available in the NHS.

Workplace:

Learning & Development Department in Sherwood Forest Hospitals NHS Foundation Trust.
About Me:

I  am Carolyn and I have worked for the NHS as a registered nurse for over 30 years.

My Typical Day:

In my role, I focus on the development of staff in the organisation and this includes teaching, assessing, career pathways and apprenticeships. My work involves supporting "new to care" staff in the organisation to complete their Care Certificate and I facilitate the trust orientation day. I teach a variety of courses such as job interview skills and resilience/coping with stress among others.

I am a Healthcare Career Ambassador for the NHS and I am involved in promoting the many  careers and roles in healthcare. I regularly get involved with career events such as career fairs, assembly talks, mock interviews and workshops (covid permitting).

Spending the Prize Money:

I would use it for equipment and interactive technology to make career fairs and activities much more hands on and interactive. I once had a stall at a careers fair and all the students went to the next table where they had an interactive gaming activity – I couldn't compete with the hands-on activity. Therefore, I would like the resources to be able to make careers fairs as interactive as possible.

We have an interactive t-shirt which can be used with a smart phone to look "inside" the body and I think other interactive activities and tech like this would make NHS promotion more interesting.
Quick Fire Questions

Who is your favourite singer or band?

Anything different – Cardiacs, The Cure, Elliott Smith

What's your favourite food?

What did you want to be after you left school?

Always wanted to be a nurse but was also interested in teaching and computers – I now use all these in my job.

Were you ever in trouble at school?

What's the best thing you've done in your career?

Developed the virtual Orientation Day for new starters to the organisation.

What or who inspired you to do your job?

My brother was in  hospital a lot during childhood so I spent a lot of my life there with him – watching the nurses and other professional providing his care was very inspirational to me.

If you weren't in healthcare, what job would you do?

Something in education and career development.

If you had 3 wishes for yourself what would they be? - be honest!

Health, Happiness and just enough money to be comfortable…

Tell us a joke.

Two fish in a tank…One fish turns to the other and says, "How the heck do you drive this thing!?
My profile link:
https://imamedic.uk/profile/carolynharris/